Easy and simple disassembly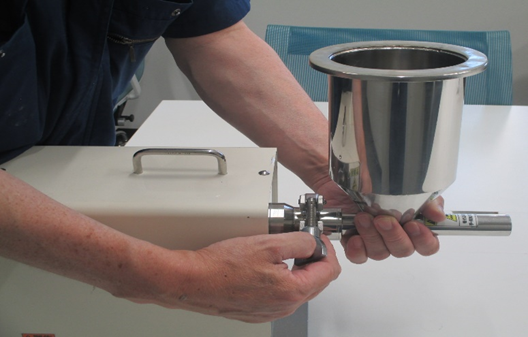 Our screw feeders are rather small to medium size. The standard size of the hopper is 20L, so it may be smaller than the size of the screw feeders that are mainly made in the United States and Europe. Although the amount that can be discharged may be small, our screw feeders have several features. One of them is the high degradability.
Many of the screw feeders that are mainly used in Europe and the United States are large, and once used, it takes time and effort to disassemble and clean them. Our screw feeder can be disassembled without tools if it is a standard type. And it takes less than 1 minute, which is a very short time. This high level of operability is supported by many customers.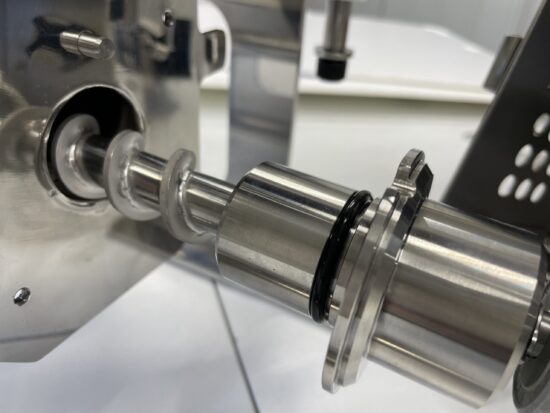 Once a large screw feeder is placed, it cannot be moved from its location for a while. Our feeder is a desktop type on the table. You can freely change the installation location according to the customer's situation, and put it away when it is not needed. This screw feeder, which was made to effectively utilize the limited space, is supported by customers in many industries.