All our products have been manufactured on the basis of reliable technology in Japan for many years.
However, you might be worried about buying overseas products about maitenance after shipping.
We suggest mainly three parts, that users should inspect regularly.
①Machine oil②Vee belts③Oil seal
All parts are able to be prepared and replaced by the users.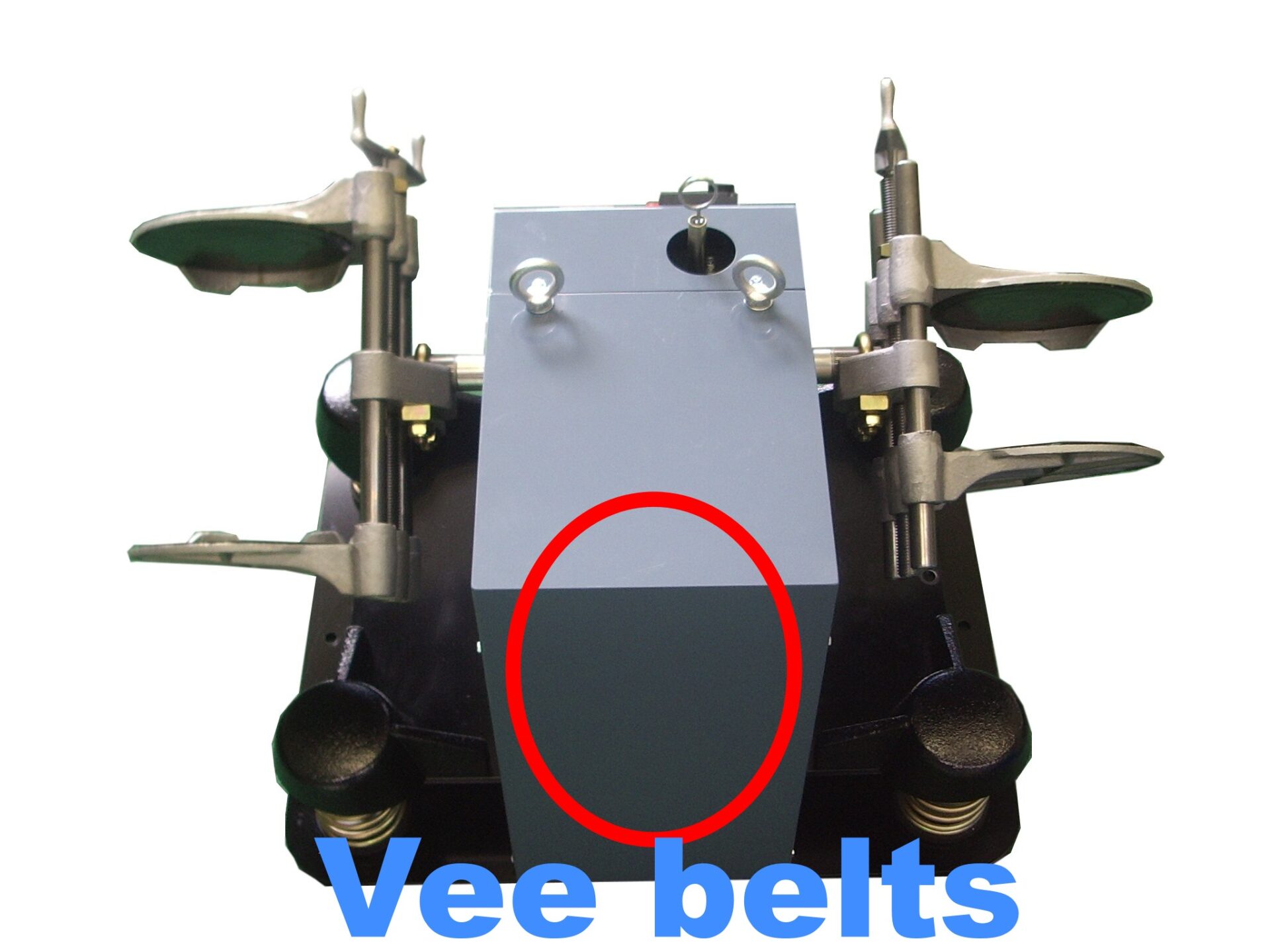 We manufacture all products with making efforts safety and secure,
and we carry out thorough inspections before shipping so that customers can operate
our products safely for a long time.
Oil maintenance of crankcase before shipping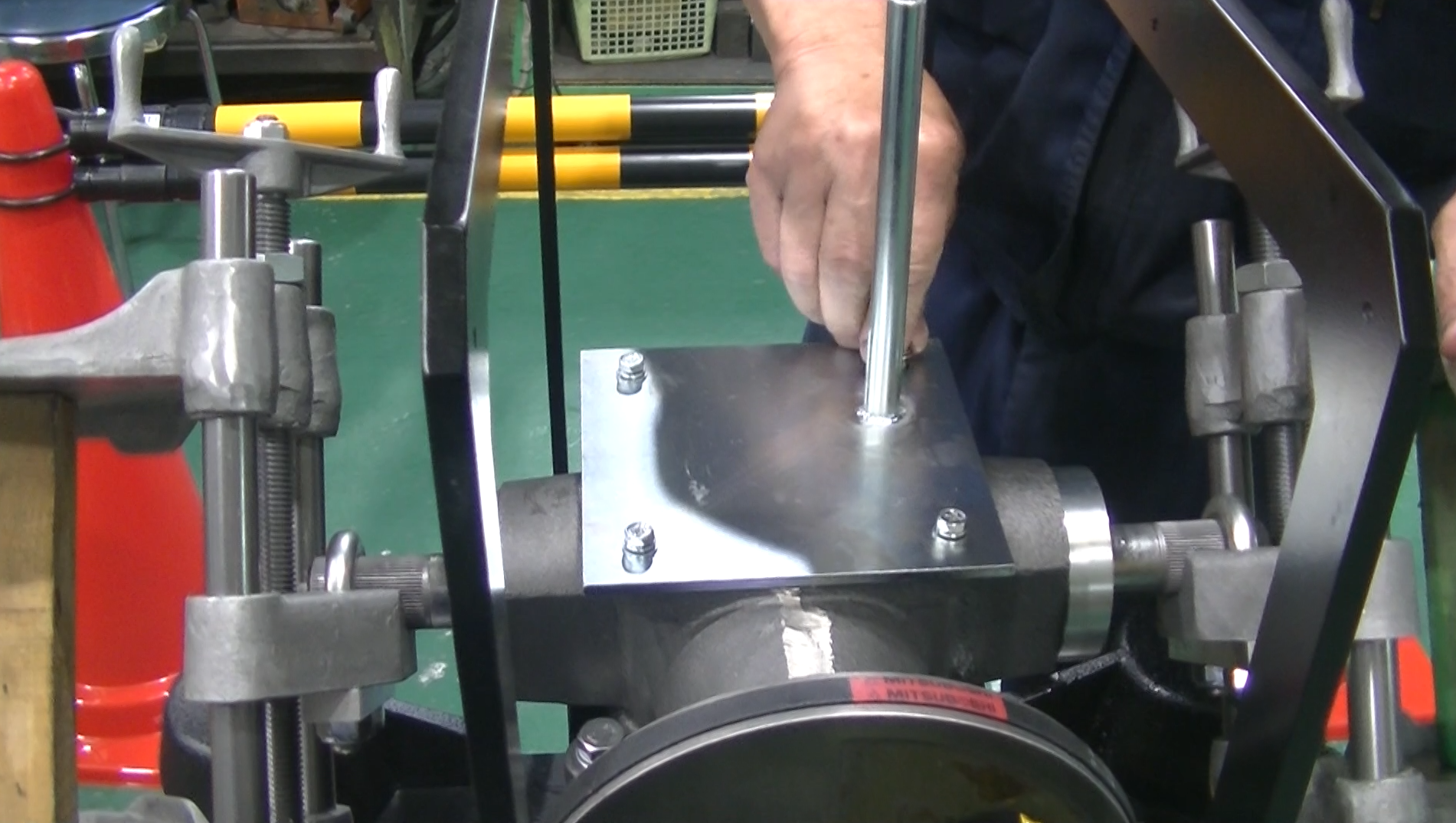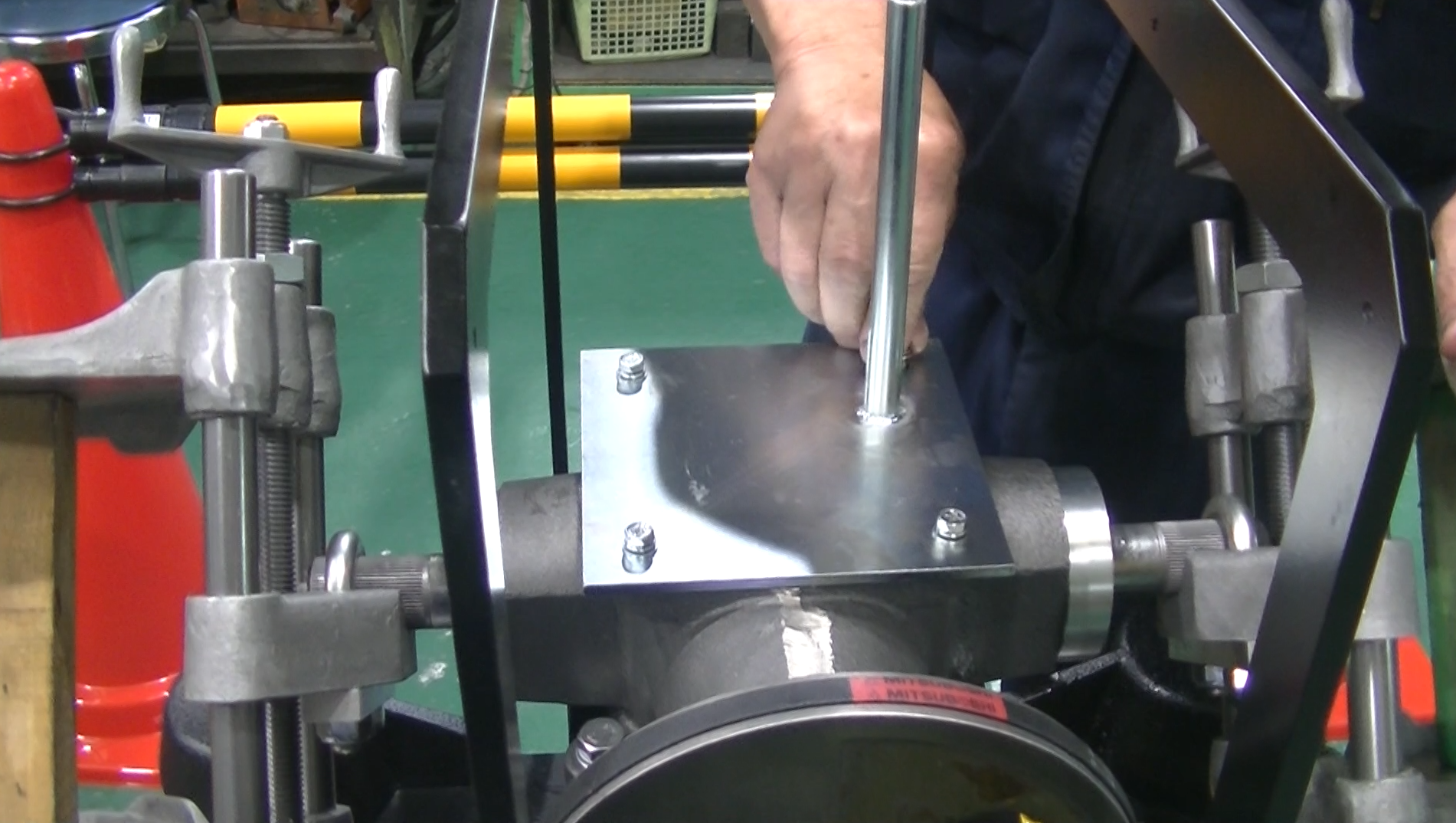 After a long test run, the first point we need to check is inside of crankcase
Inside of crankcase is filled with machine oil.That lubricate machine parts to reduce friction between them and provide a layer of protection against corrosion.
These multipurpose oils keep moving or threaded parts from sticking or binding and help reduce squeaks and other noises.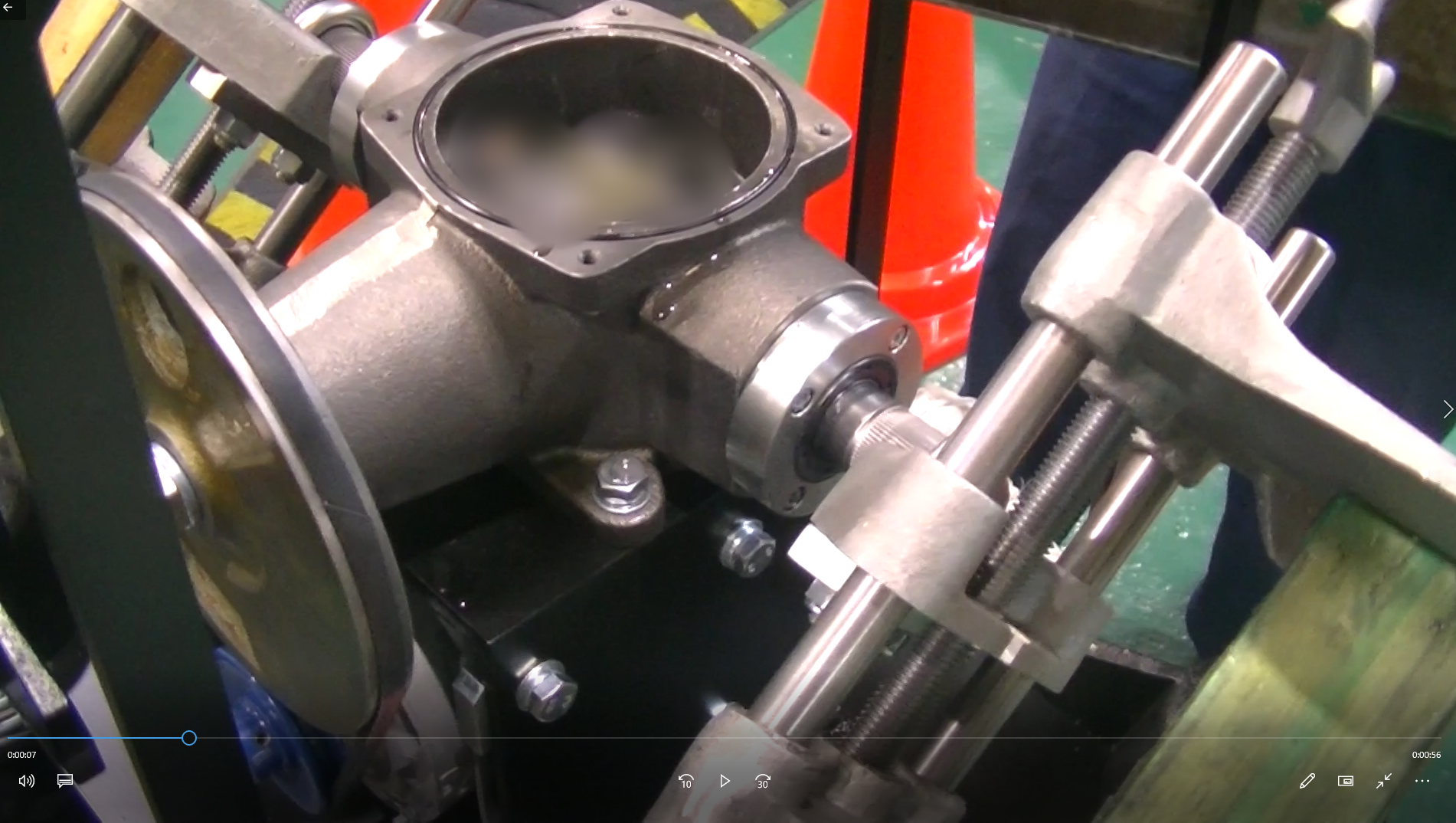 The inside of crankcase..the amount of oil has reduced and color has changed deeply.
Muddy oil makes bad efforts with machine's performance, we recommend exchanging oil on a
regular basis term that is once a year or every 2000 hours of operation.
First of all, remove the old oil with a dropper.
In this case, we have opened the cover of crankcase to inspect every corner,
Users can check the color of oil with oil gauge without opening the cover.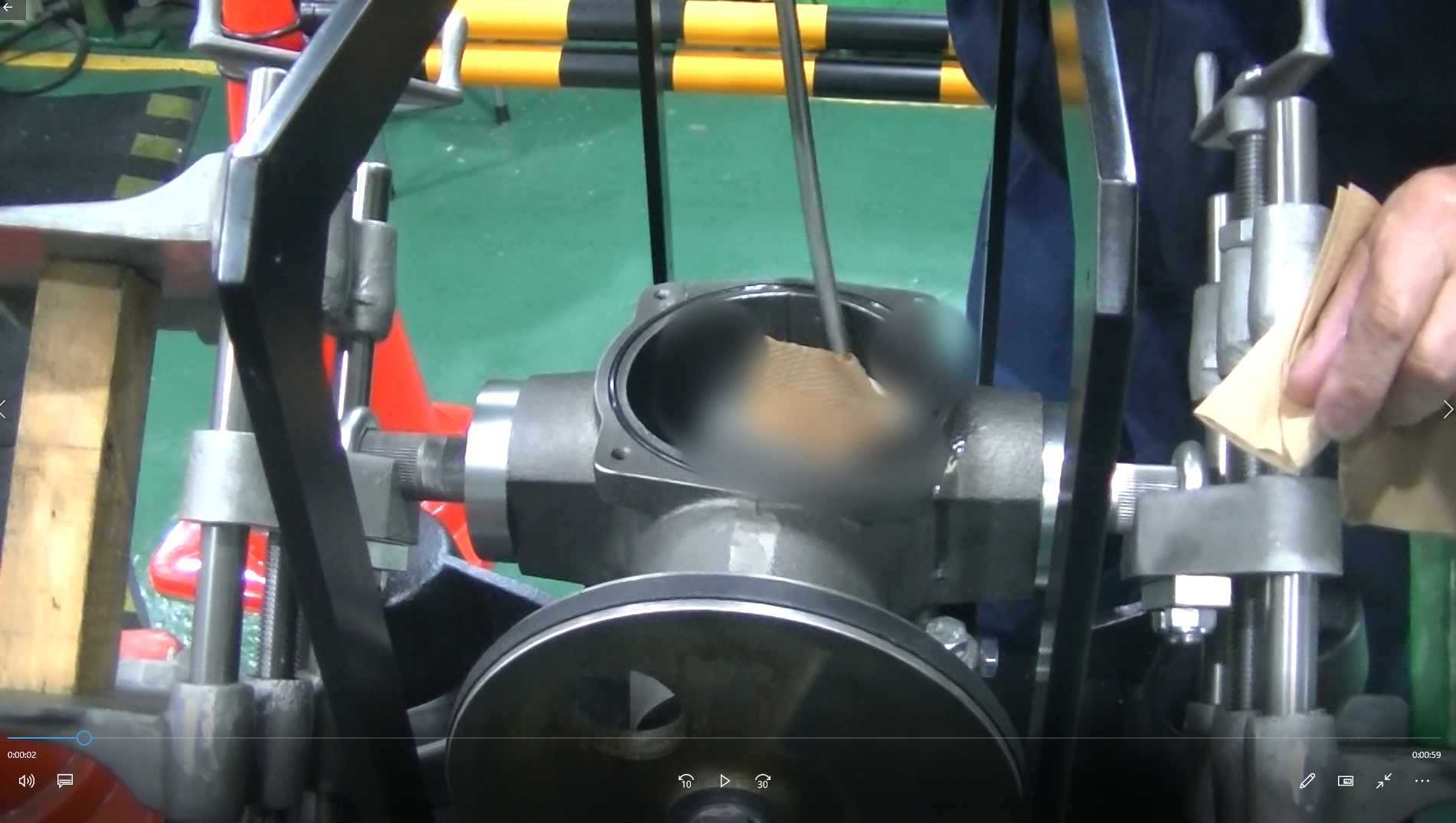 In addition, wipe off the remaining oil in the crankcase by using a dried paper towel.
The oil that has been used for a long time contains iron powder, so wipe it off thoroughly.

If you use a waste cloth, it is possible to see  the dirt inside cleary.
However, we recommend users to check the inside of crankcase with oil gauge,
the cover of crankcase has not to be opened frequently.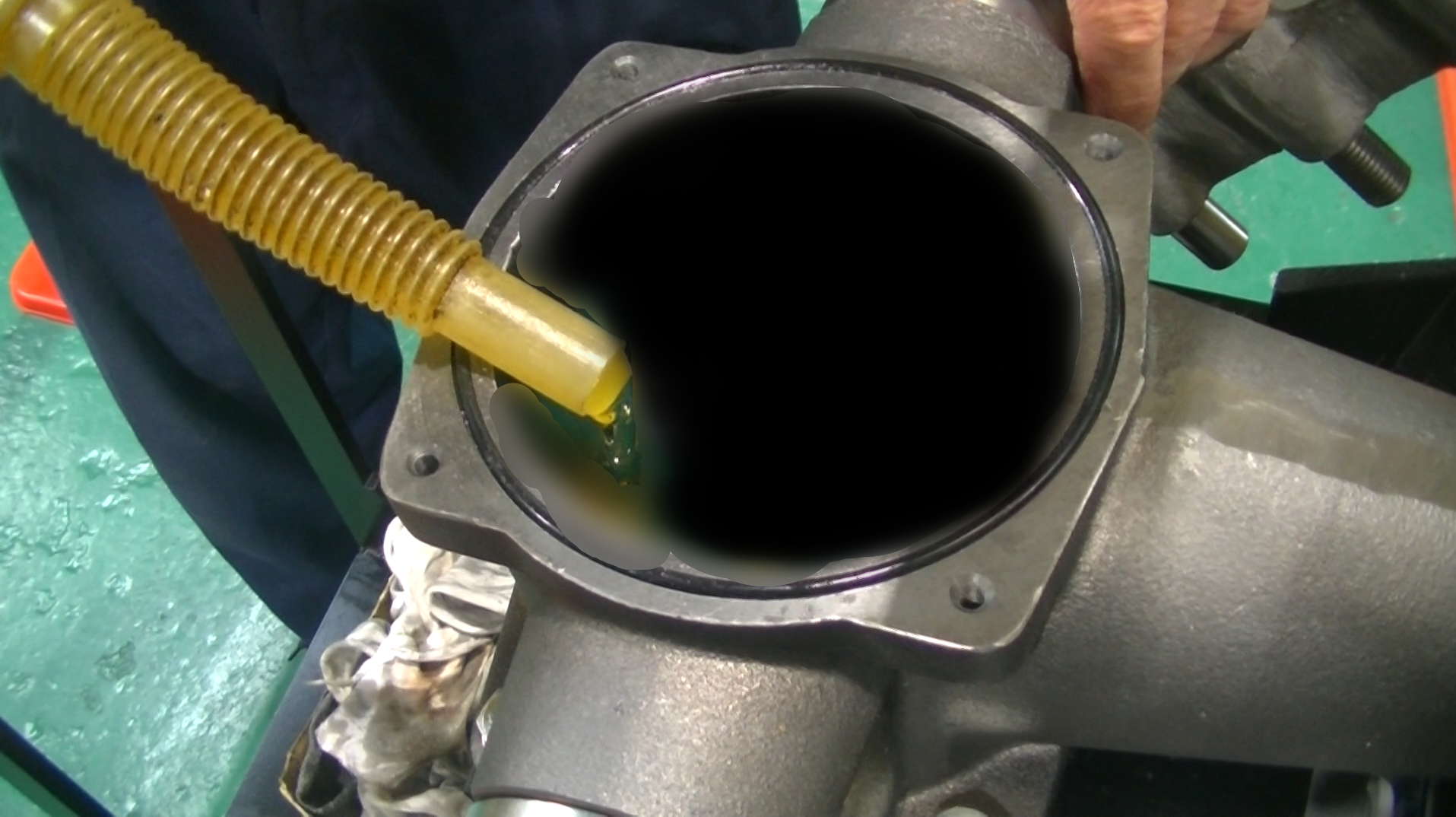 Pour new machine oil.
We recommend 500cc gear oil GL-490  produced by JX Nippon Oil & Energy Corporation
Finally, close the cover of crankcase with tool.
This part adjacent to the drive unit,the screw might come off if it is loose,so tighten it carefully.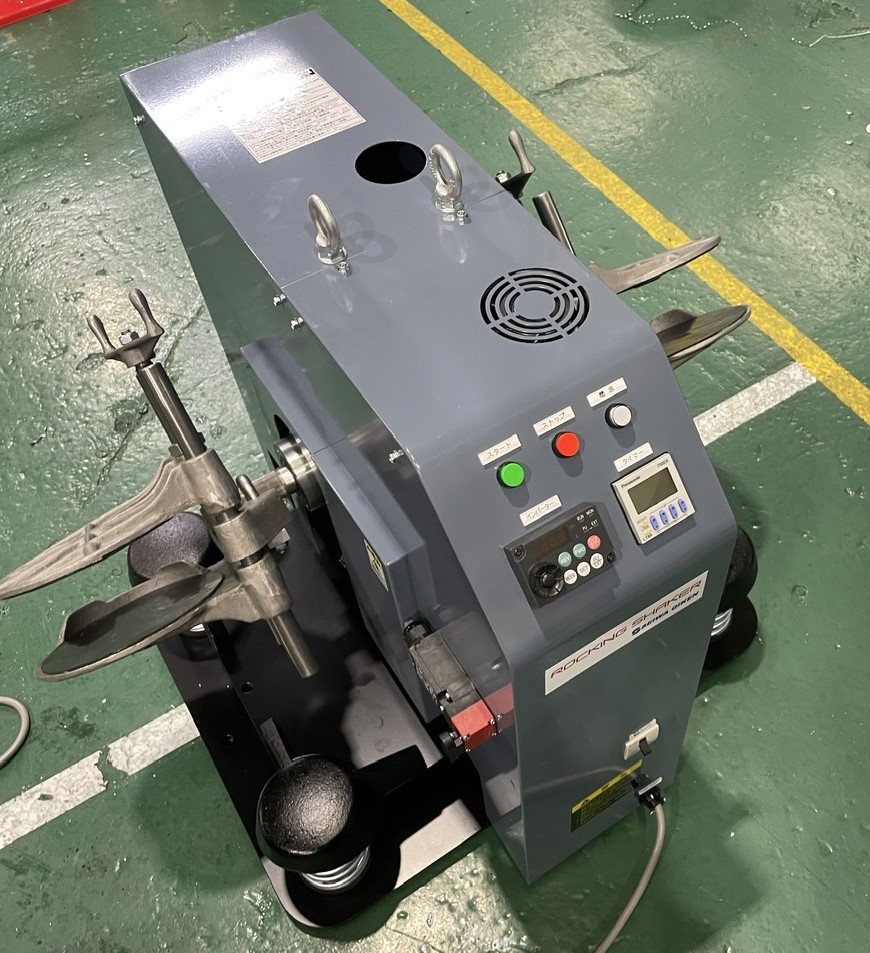 The new cover has been equipped.It is ready to ship!