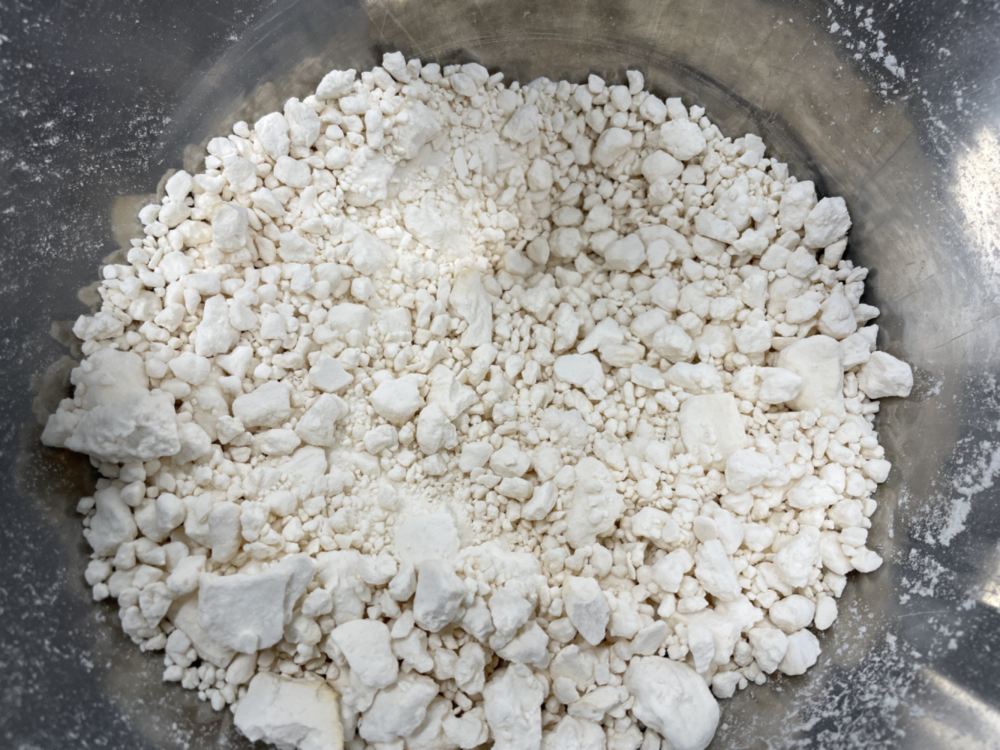 There are many raw materials in the world, each with different characteristics. We propose screw feeders that match the characteristics of each material. For example, this raw material contains a lot of irregular lumps as you can see. These may make it difficult to discharge raw materials in a fixed quantity.
If you try to discharge such material with single screw feeder, it can be discharged, but as you can see, there are many irregular lumps and the accuracy of the discharge amount is poor. In such a case, we propose a twin screw feeder.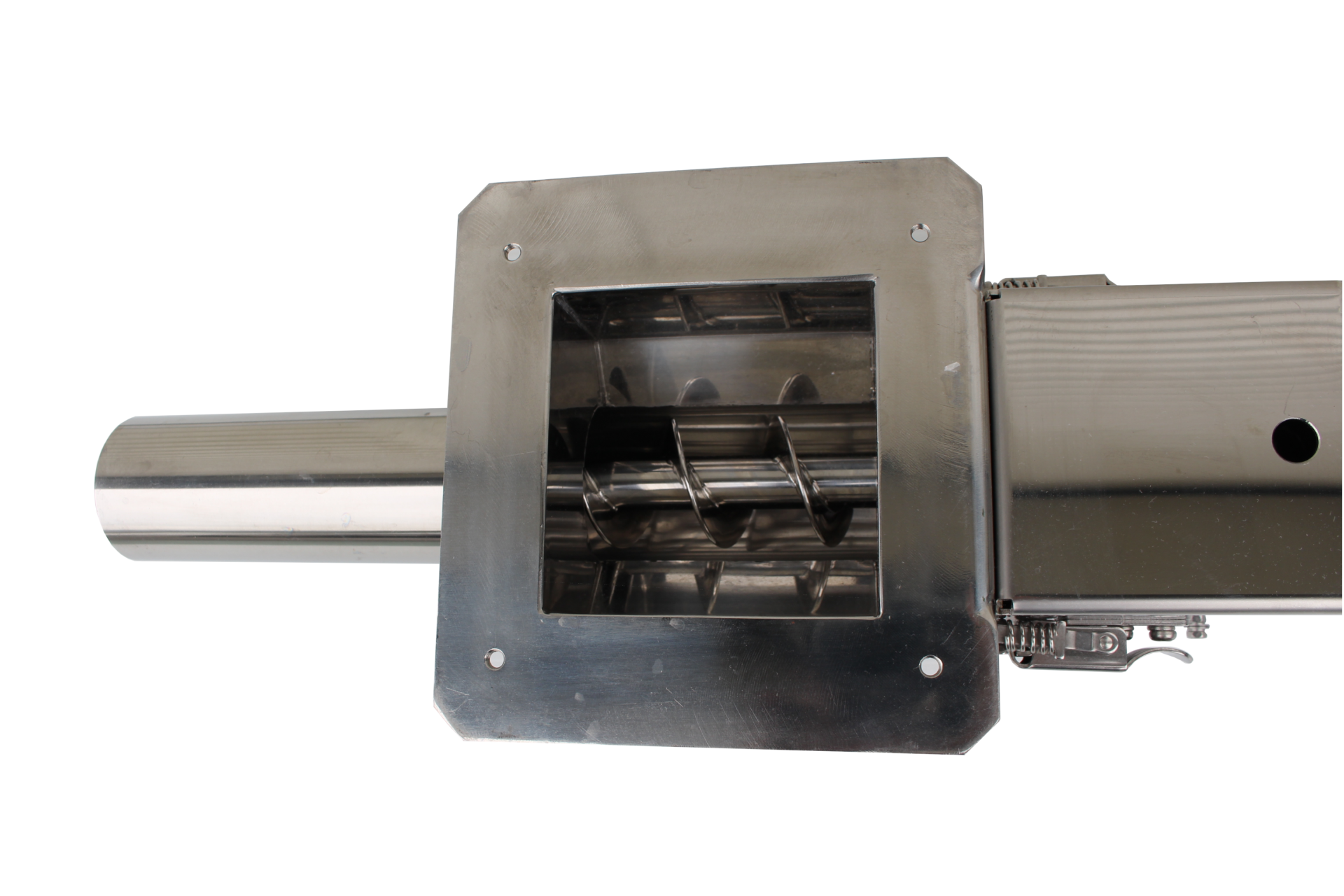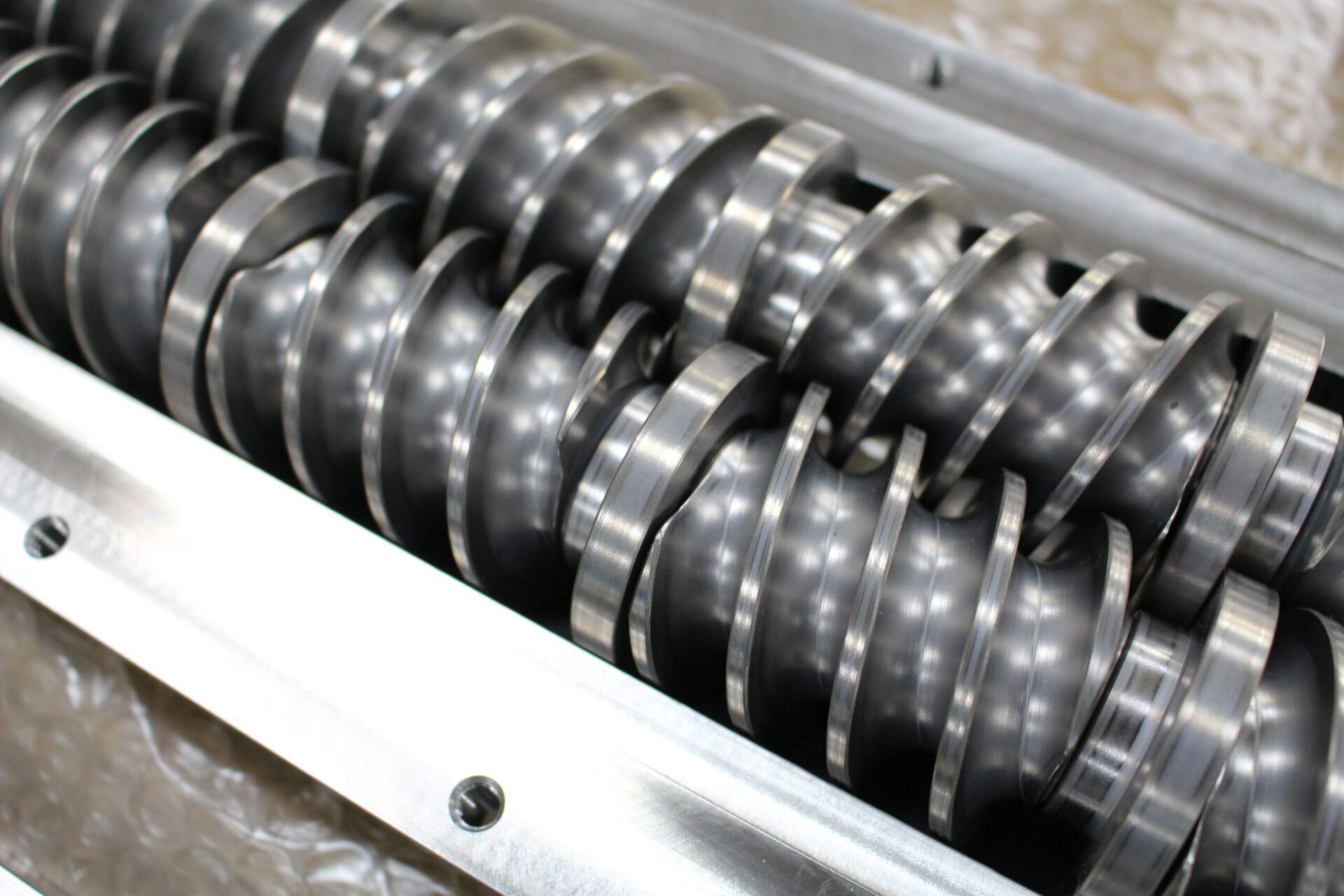 This is a twin-screw feeder that feeds materials between the screws by inner rotation, crushes them, and discharges them. The lumps of raw materials will be smooth except for a part. This device improves the quantification of the discharge amount and can be expected to improve the discharge accuracy
Even for raw materials that seem difficult at first glance, we will make optimal proposals to our customers based on the technology and experience we have cultivated so far.