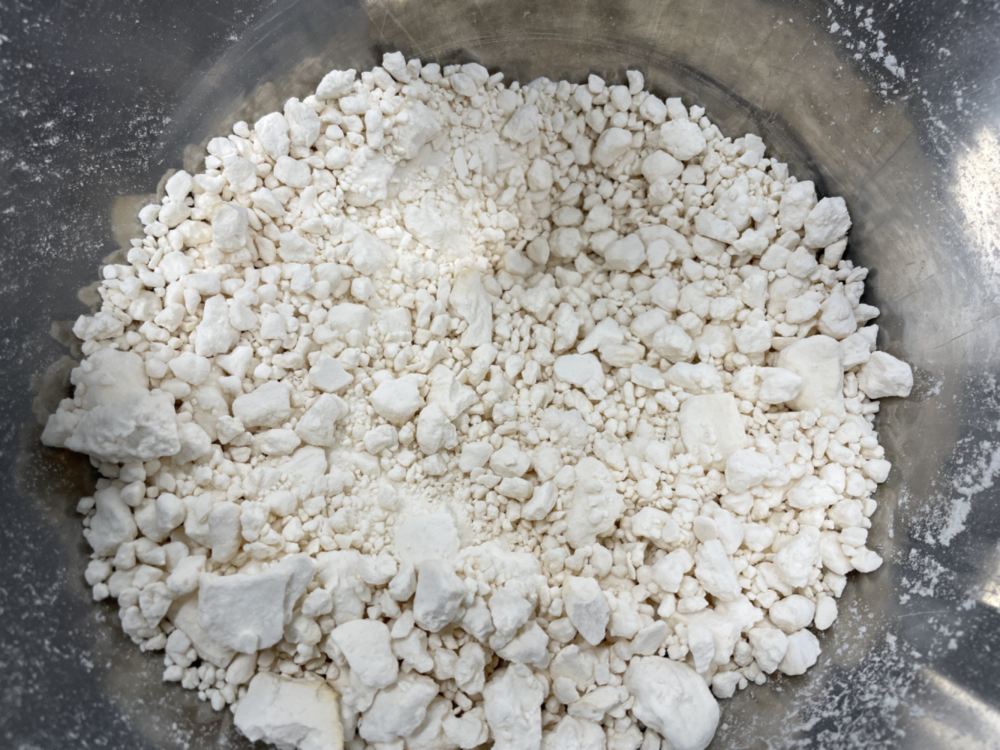 There are many  materials in the world, and each of them has different characteristics. We propose screw feeders according the characteristics of each  materials. For example, this  material contains a lot of irregular lumps as you can see.
These may make quantitative feed difficult.
How about discharging such a materials with a single screw feeder? It may be able to dischage, but as you can see, there are many irregular lumps, so it is considered that the discharged amount would be  lacking in quantitative accuracy. In such cases, we propose different types of screw feeders,we propose a twin-screw screw feeder in this time.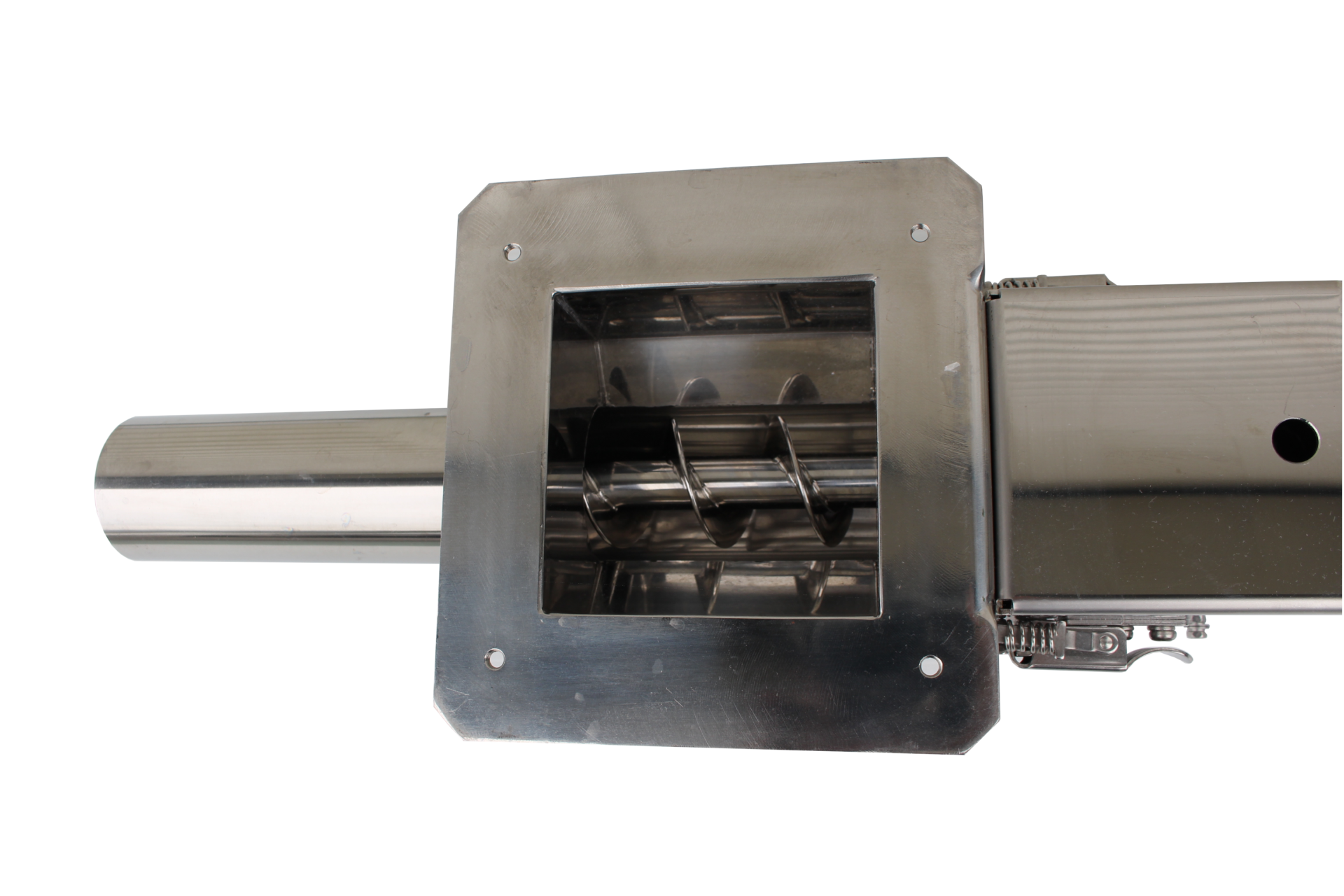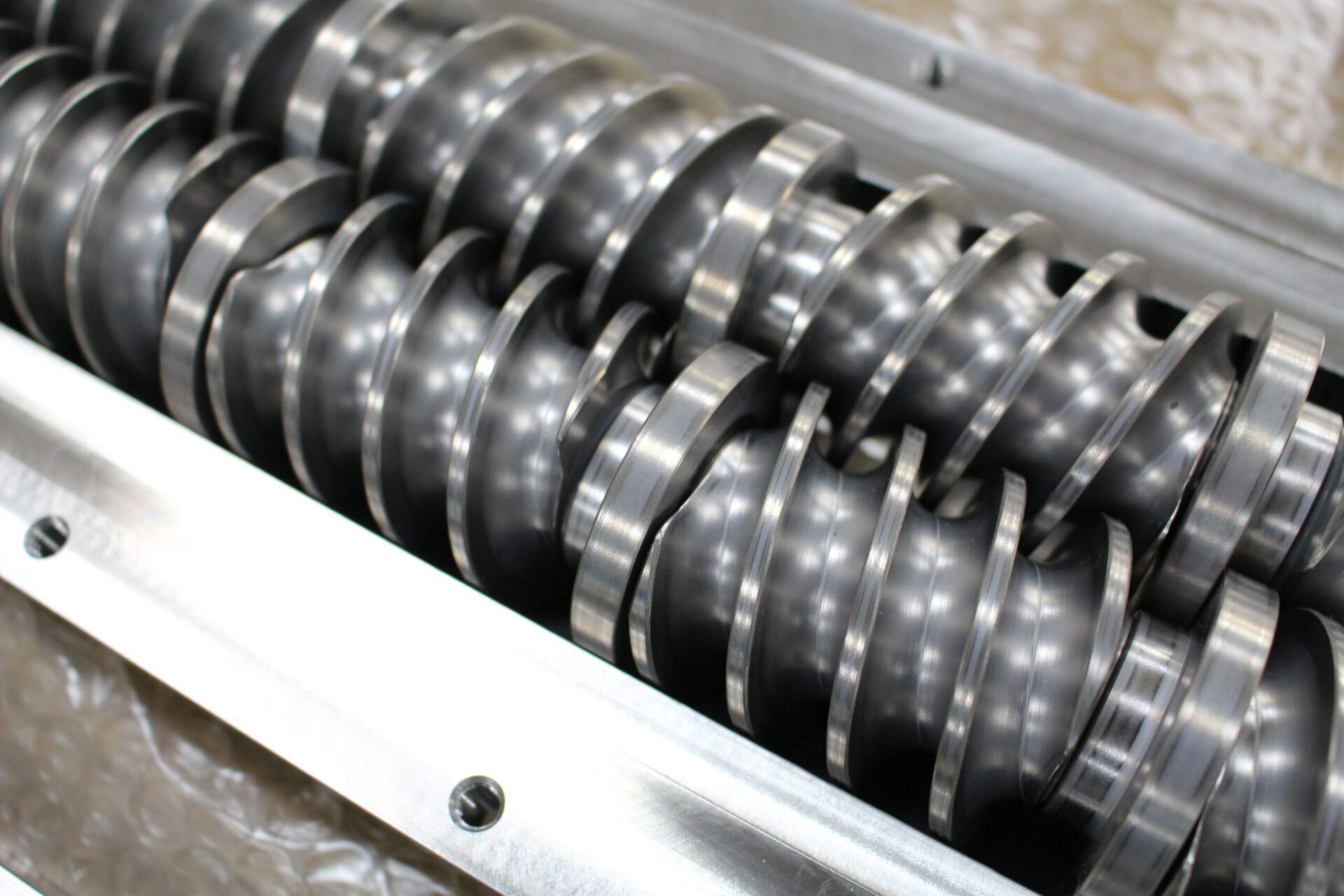 This twin-screw screw feeder rotates inward to feed  materials between the screws and crush them before discharging. By doing so, clumps of materials would become smooth except for some. We are sure this equipments improve the quantification of discharged amount and result in higher feed accuracy.
We will make the best proposals for our customers with our technology and experience that we have cultivated so far, even for raw materials that seem difficult at first glance. We look forward to hearing from you