Ideal for laboratories and scientific instruments that feeds powders and materials.

・Capable of metered feed in small quantities.
・Easy operation by simply turning a dial.
・All-in-one structure with integrated control panel.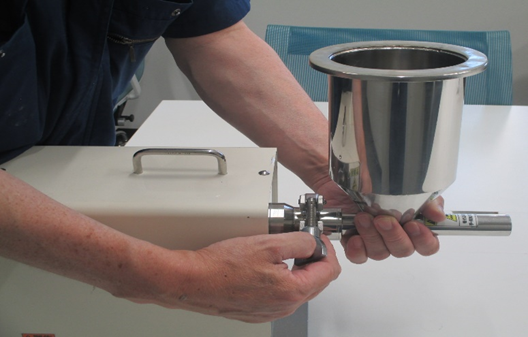 Tool-free one-touch disassembly and automatic operation on a timer.
・Disassembly takes only 30 seconds.
・Dramatically improved disassembly and cleaning efficiency.
・Structure specialized for ease of use.
Depending on the characteristics of the R&D, there are different types of powders and raw materials.
In addition to the general standard feed screw, various types of screws are available, such as coreless, spring, and machining etc.
By replacing the screw, a wide range of materials can be handled, from pellets to various types of powders.
Used as science and laboratory equipment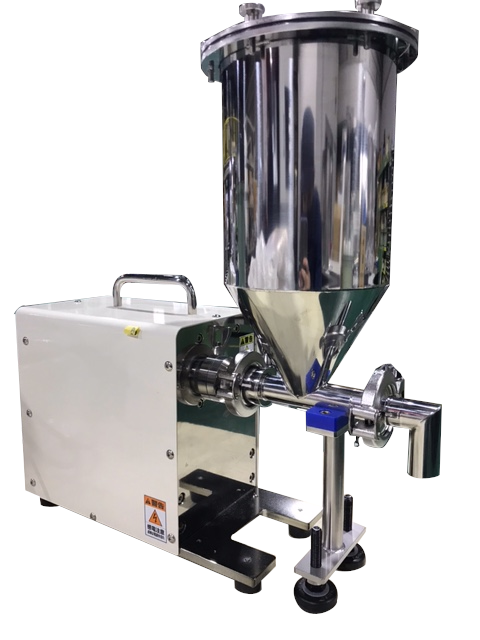 Our mini screw feeders are chosen as one of the tools for experiments, research, and development. For example, they are very useful when you want to feed a certain amount in a laboratory, or when you want to test various raw materials little by little in product development. No tools are required for disassembly, and cleaning and sterilization can be completed in a short time. Since it can be installed on a desktop, it is possible to change its location as needed. Having one in your lab is sure to make your projects run more smoothly.
Trial report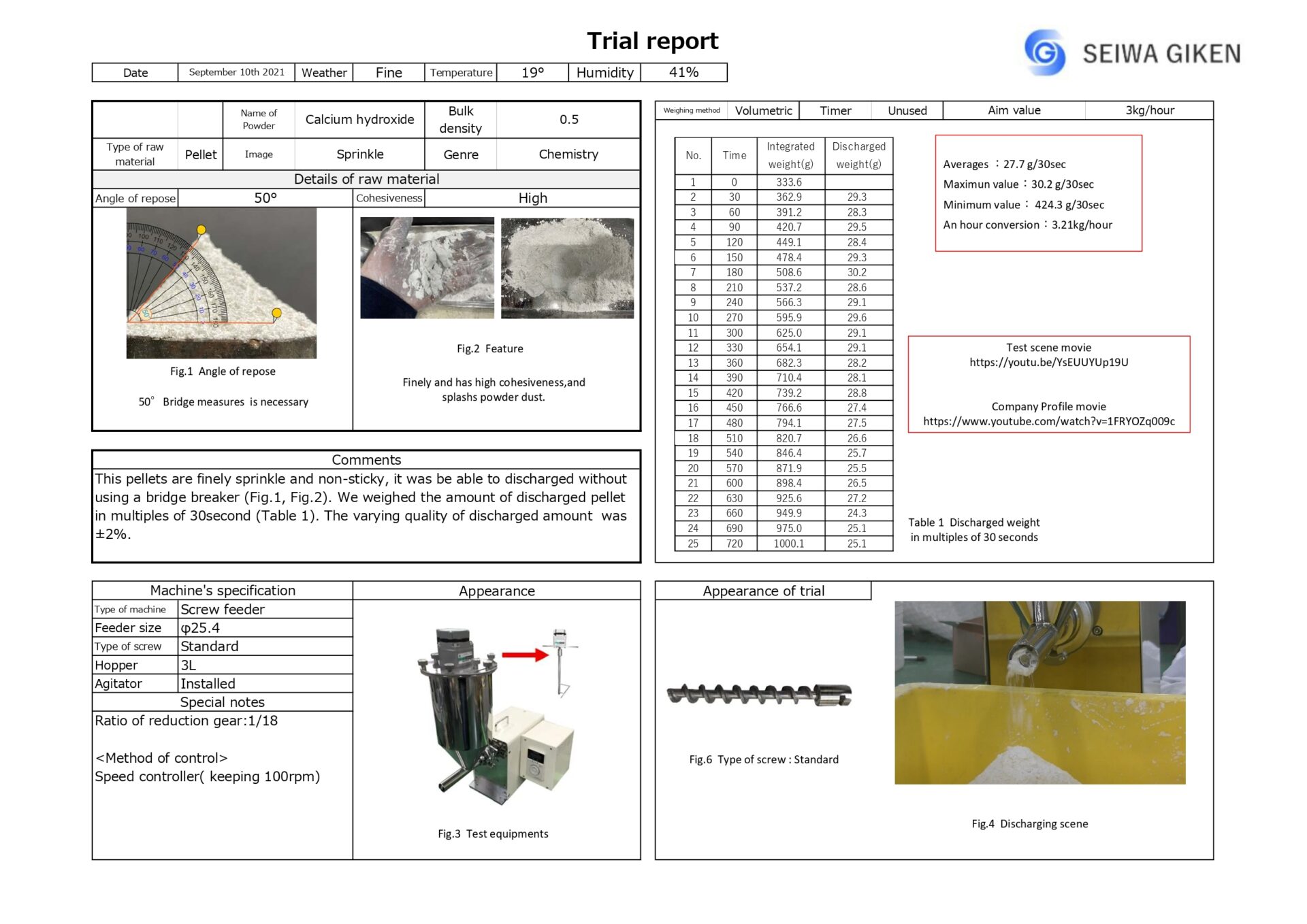 Powder Bridge Countermeasures
What is powder bridge?
A phenomenon in which powder does not flow smoothly in the hopper and gets stuck.It often occurs in powders with poor fluidity
Agitator
Agitator
Slowly agitates powder in the hopper.
It has the effect of loosening powder and breaking up clumps.
Installation of the dedicated hopper is one-touch and without tools.
(100V power supply is required.)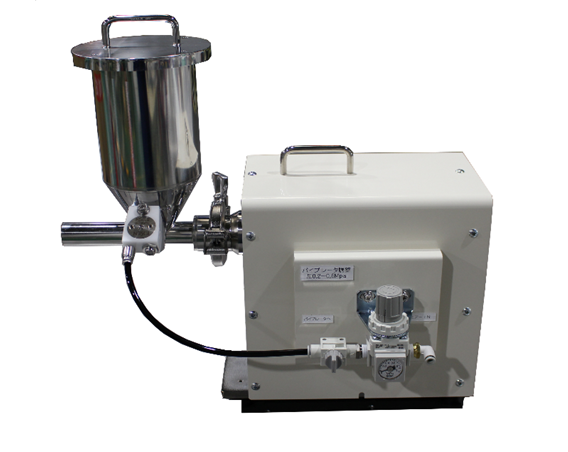 Air vibrator
Air Vibrator
Effective for raw materials with low bridging properties.
The hopper is vibrated slightly to make the powder flow effectively.
Vibration intensity can be changed by adjusting air pressure.
(An air source (0.5 Mpa) is required.)
Installation connected to other equipment
(Extruders and crushers)

Feed powders from a low position
Connectable to the equipment to be fed using a ferrule or flange
Specification
Speed control and Timer
Feeder diameter
φ25.4
Feed Screw
Standard, shaftless,Double-start-screw,Spring
Hopper capacity
1L.or 3L
Feed rate
(Standard) 600g-6kg / hour  ※In case of pellet(Bulk density:0.7)
(High speed H) 1200-12Kg / hour
(Low speed L) 300 ~ 3Kg / hour
(Ultra low speed SL) 60-600g / hour
Timer
Digital timer (up to 99 minutes 59 seconds)
Input voltage
Single phase 100V AC(50/60hz)
External dimensions
(W)150×(D)437×(H)406mm