The most suitable laboratory and science equipments to feed powder and material
Space-saving and compact size

・Quantitative amount for feeding powder,
・Easy operation, just turn the dial to adjust the amount needed
・All-in-one structure with integrated control panel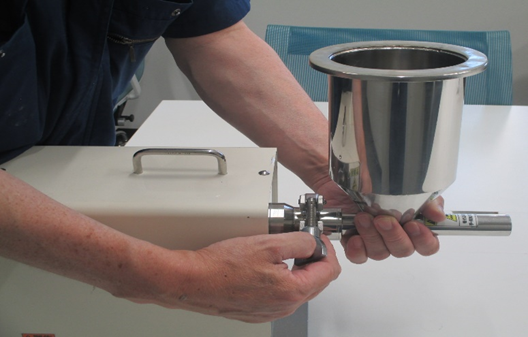 One-touch disassembly without tools,working automatically.

・The time for taking to disassemble is only 30seconds
・Greatly improvement for disassembly and clean efficiency
・The structure specialized for easy usability
Due to the characteristics of research and development,
Many types of powder or materials would be used to cover many different topics.
In addition to standard feed screws, there are various types of screws such as coreless, springs, and machined,
so it is able to handle a wide range of materials, from pellets to various powders by changing the screws.
Used as science and laboratory equipment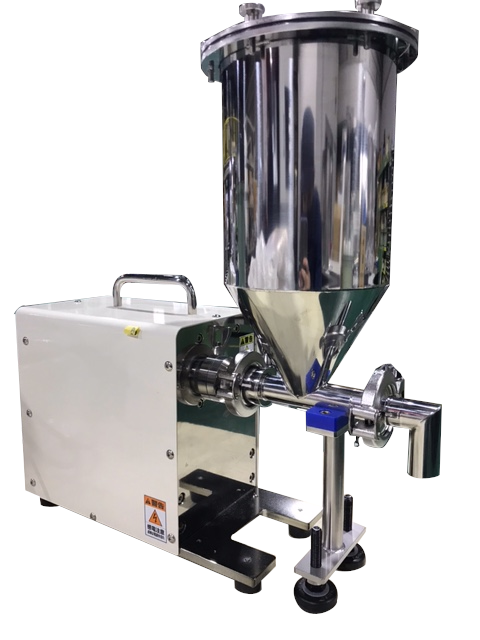 Our mini screw feeder has been selected as one of the tools for experimentation, research, and development. For example, it is very useful when you want to supply a fixed amount in a lab room or when you want to try various raw materials little by little in product development. No tools are required for disassembly, and cleaning and sterilization could be completed in a short time.  It is able to install on the desktop, so there is no problem for changing the location if you required. If you could have just one this equipment  in your lab, it would definitely support your project, and work smoothly.
Trial report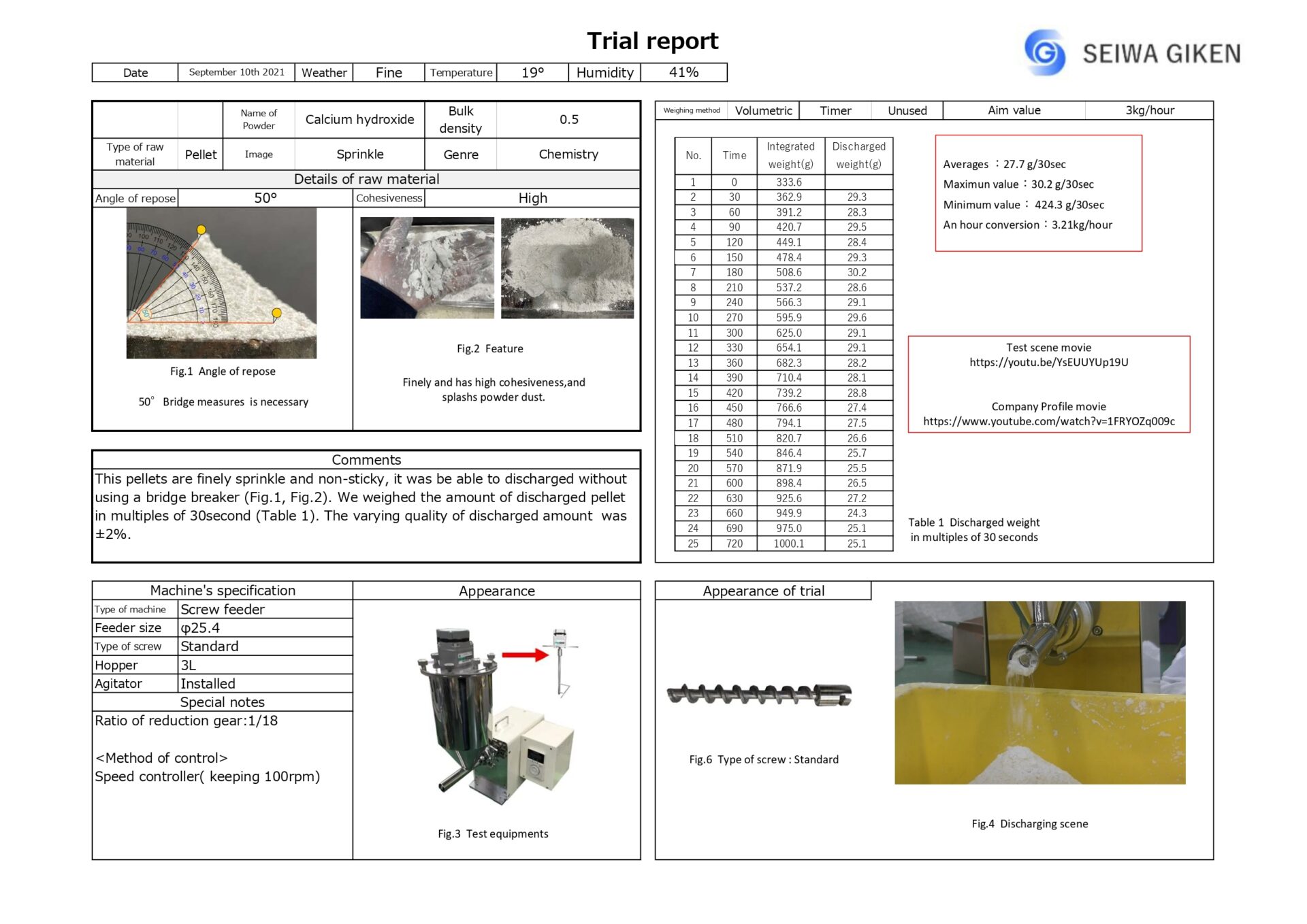 Preventative measures against powder bridging
 (Optional function)
What is powder bridging?
A phenomenon that powder do not flow smoothly in the hopper and  becomes clogged.It often occurs in powders with poor fluidity
Agitator
Stir powders slowly in the hopper,
to make  effect of loosening  and not clumping them
One-touch installation of the dedicated hopper without tools.
(* 100V power supply is required)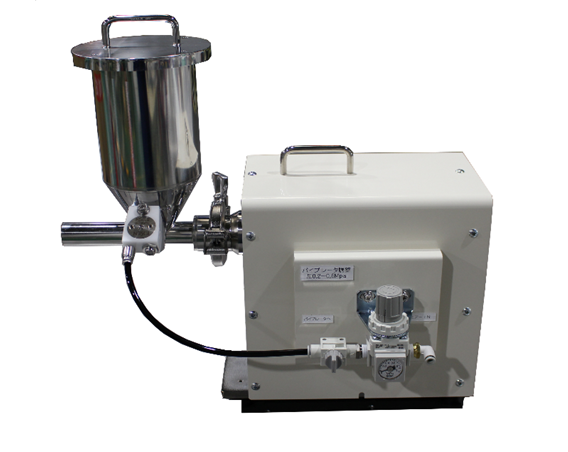 Air vibrator
Effective for raw materials that do not have high bridging properties
It works with good effect  for flowing  powders  by vibrating the hopper slightly.
The vibration intensity is changeable by adjusting the air pressure.
(Air source (0.5Mpa) is required)
Installation with other equipments
(Extruders and crushers)
Feed powder from low position
Installation space is narrow
It is also possible to connect to the equipment of the supply destination using ferrules and flanges.
Specification
Speed control and Timer
Feeder diameter
φ25.4
Feed Screw
Standard, shaftless,Double-start-screw,Spring
Hopper capacity
1L.or 3L
Feed rate
(Standard) 600g-6kg / hour  ※In case of pellet(Bulk density:0.7)
(High speed H) 1200-12Kg / hour
(Low speed L) 300 ~ 3Kg / hour
(Ultra low speed SL) 60-600g / hour
Timer
Digital timer (up to 99 minutes 59 seconds)
Input voltage
Single phase 100V AC(50/60hz)
External dimensions
(W)150×(D)437×(H)406mm